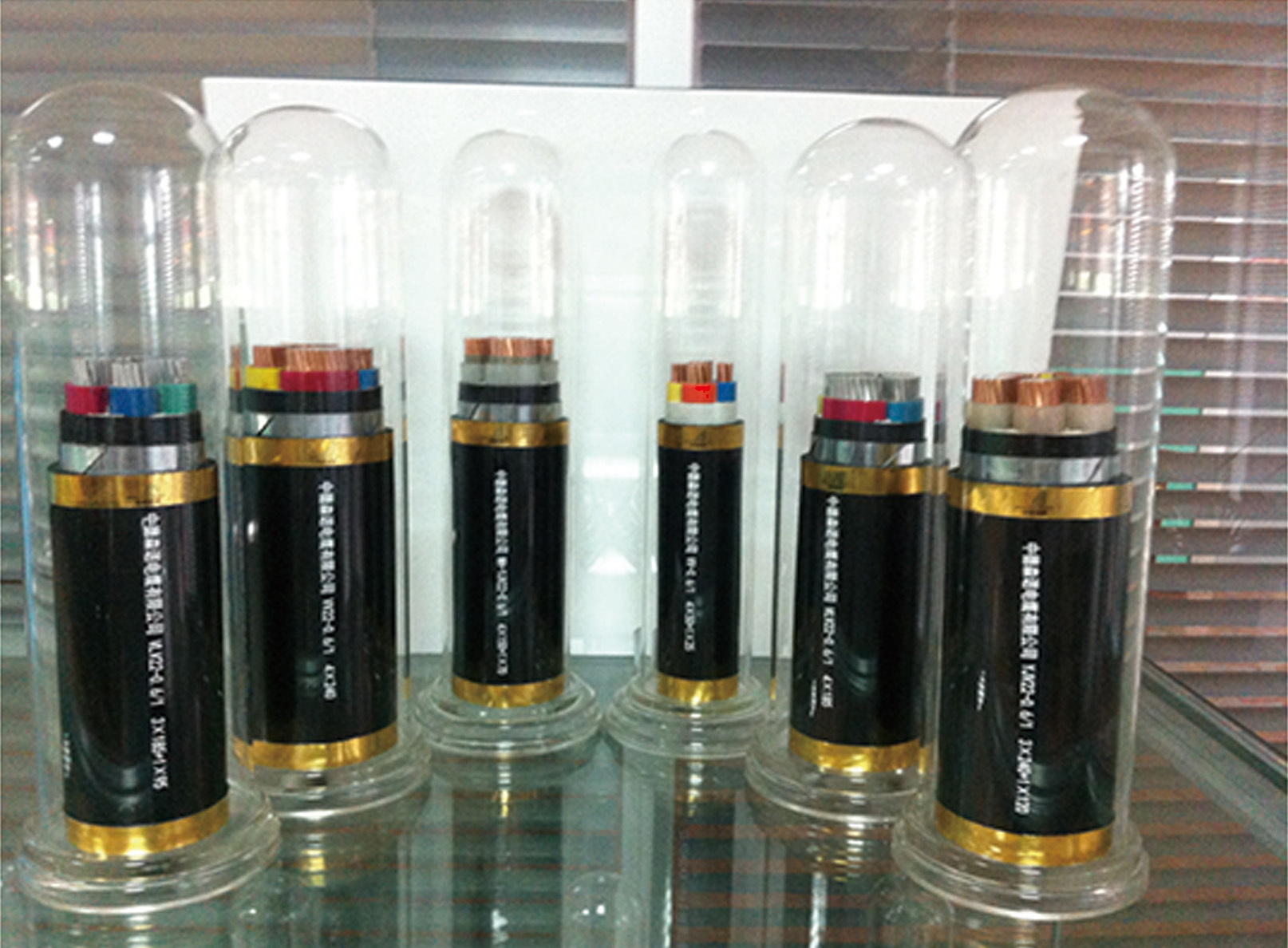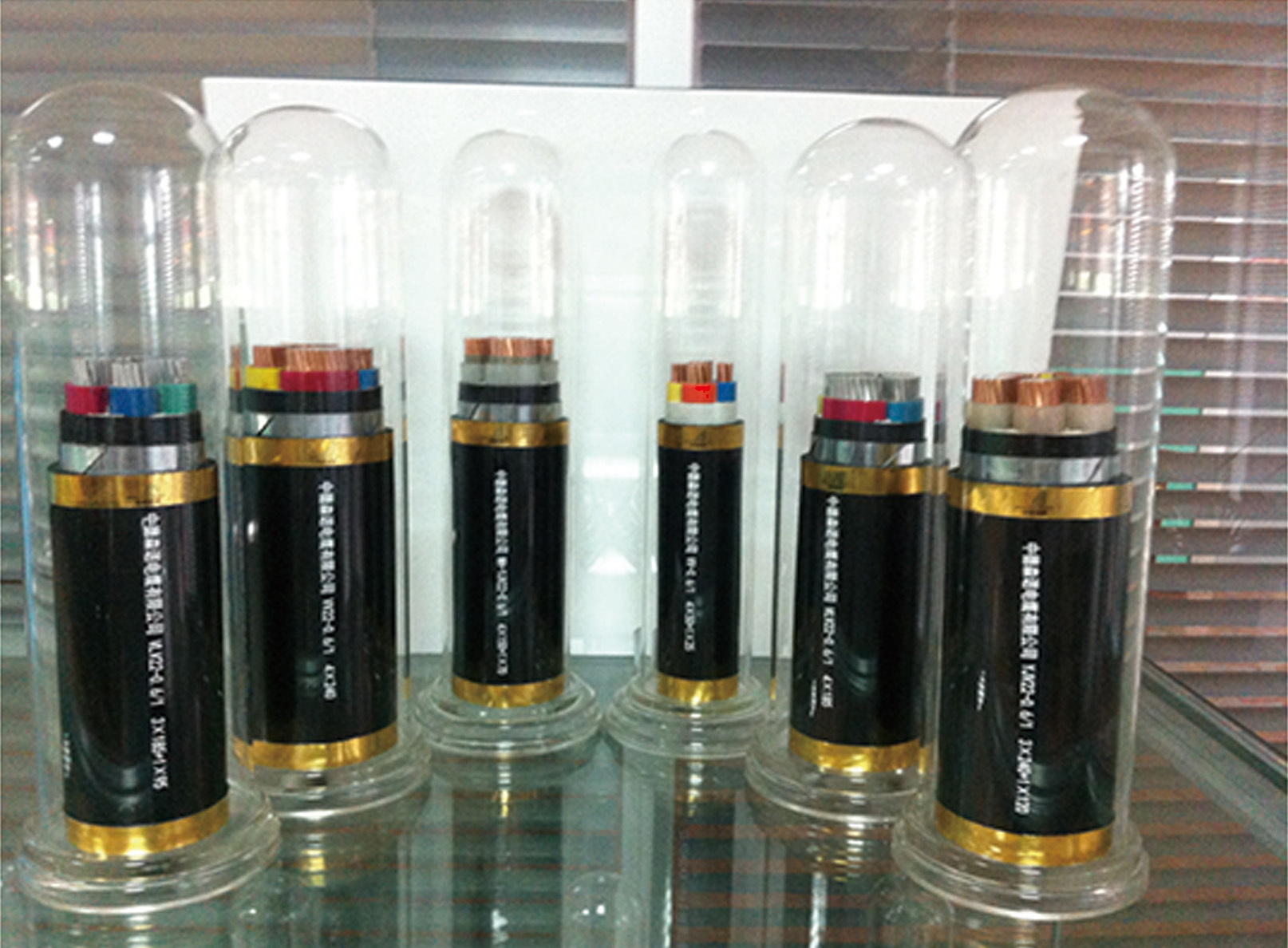 Low voltage XLPE insulated power cable
---
---
Product Usage
XLPE insulated cable is suitable for distribution in the distribution network, industrial equipment and other fields for fixed distribution on AC 50HZ, rated voltage 0.6/1kV power transmission and distribution lines, the main function is to deliver electrical energy. XLPE insulated cables have excellent thermo-mechanical properties, excellent electrical properties and chemical resistance. They also have the advantages of simple structure, light weight, and no restrictions on the laying. Cross-linked cables are widely used in urban power grids. New cables for mines and factories. XLPE insulated flame retardant cable is suitable for applications where the cable is required to have flame retardant requirements. XLPE insulated fire-resistant cable is suitable for high-rise buildings, oil fields, power stations, power plants, mines, chemical industry, mines, subways, etc. where high fire protection conditions are required, it is also the backup cable for emergency power supply, fire pump and elevator communication signal system. It has high fire-resistance and, in the case of direct flame combustion, no short-circuit and short-circuit faults occur within a certain period of time (not less than 90min), ensuring continued power supply to maintain illumination and transmission signals, and protecting personnel with sufficient time to evacuate safely. And it is conducive to fire fighting to reduce losses.
The XLPE insulated halogen-free low-smoke cable is especially suitable for densely populated and ventilated places such as underground railways, underground shopping malls, shopping malls and high-rise buildings.
Main technical features of the product
This product uses silane cross-linking method to change the molecular structure of polyethylene from linear molecular structure to three-dimensional network structure, from thermoplastic material to thermosetting material, and the working temperature is increased from 70 °C to 90 °C, which significantly improves the current carrying capacity of the cable. . This product has long-term service life with reliable electrical performance, heat resistance, chemical resistance, environmental stress crack resistance and anti-aging properties. The product has a simple structure, short manufacturing cycle, easy installation and maintenance, and is not limited by the drop when laying.
Product performance standards
GB/T12706.1-2008 Rated voltage 1kV (Um=1.2kV) to 35kV (Um=40.5kV) extruded insulated power cable and accessories
Rated voltage 1kV (Um=1.2kV) to 3kV (Um=3.6kV) cable
IEC60502-1:2004 Rated voltage 1kV (Um=1.2kV) to 30kV (Um=36kV) extruded insulated power cable and accessories
Rated voltage 1kV (Um=1.2kV) to 3kV (Um=3.6kV) cable
GB/T3956-2008 conductor of cable
GB/T19666-2005 Fire-retardant fire-resistant wire and cable general rules
Use characteristics
Rated voltage
The rated voltage of the cable Uo/U(Um) is: 0.6/1 (1.2) kV, 1.8/3 (3.6) kV
among them:
Uo: rated power frequency voltage between conductor to ground or metal shield for cable design;
U: rated power frequency voltage between conductors for cable design;
Um: The maximum value of the "highest system voltage" that the device can withstand.
The rated voltage of the cable should be suitable for the operating conditions of the system in which the cable is located. In order to facilitate the selection of cables, the system is divided into the following three categories:
——Class A: When any phase conductor is in contact with a ground or ground conductor, it can be isolated from the system within 1 min.
——Class B: This type of system can be operated for a short time in the case of single-phase ground fault. The ground fault time should not exceed 1h according to JB/T8996-1999. For this part including cables, in any case a longer fault-tolerant running time of no more than 8h is allowed. The total duration of any one-year ground fault should not exceed 125h.
——Class C: Includes systems that are not Class A and Class B.
Note: When the system ground fault cannot be automatically released immediately, the excessive electric field strength added to the cable insulation during the fault will shorten the cable life to some extent. If the system is expected to run frequently in a persistent ground fault condition, the system should be classified as Class C.
Cables for three-phase systems, recommended values ​​for U0 are shown in Table 1.

2. Conductor rated operating temperature
The maximum rated operating temperature of the cable conductor is 90 °C. In the event of a short circuit (maximum duration not exceeding 5 s) the maximum temperature of the cable conductor does not exceed 250 °C.
3. Laying the ambient temperature
The ambient temperature during cable laying should not be lower than 0 °C, otherwise it needs to be preheated beforehand.
4. Install the bending radius
The minimum bending radius of the cable during installation is shown in Table 2.

5. Laying method
The cable is not laid with a drop limit.
Cables are allowed to be placed indoors, outdoors, in the air, and in the soil, allowing localized water to accumulate.
The cable laying method can be tunnels, pipes, cable trenches, bridges, and pipes. The armored cables are allowed to be buried directly underground, and the steel wire armored cables are allowed to be laid vertically.
Single core cables are not allowed to be laid in magnetic metal tubes.
The cable laying environment should have good heat dissipation conditions.
6. The maximum allowable traction of the conductor and the maximum allowable side pressure of the cable when laying the cable
The maximum allowable traction calculation method for conductors:
- Copper conductor: F = 70 × S (N / mm2)
- Aluminum conductor: F = 40 × S (N / mm2)
Side pressure calculation method: P = F ÷ R (N / m), the maximum allowable side pressure does not exceed 3000 N / m.
Where: F-traction, N
S-conductor section, mm2
P-side pressure, N/m
R-cable bending radius, m
7. Cable transportation and storage requirements
The cable reels are not allowed to lay flat. It is strictly forbidden to drop the cable tray with cables from the height during transportation. It is strictly forbidden to damage the cable mechanically. If the cable needs to be used in sections, the cable head must be sealed with a waterproof cap after the cable is segmented to prevent water ingress.
Product number
1. Product model
The commonly used models of the products are shown in Table 3.

2. Product specifications
a. Product rated voltage, conductor nominal cross section and core number are shown in Table 4.
b.The nominal cross-sectional area of the 2 multi-core cable neutral and protective conductor is shown in Table 5.
c.The nominal thickness of insulation is shown in Table 6.
Among all the above models and product specifications, VA-, ZB-, ZC-, ZD- are added before the flame retardant cable model, and ZAN-, ZBN-, ZCN-, ZDN-, halogen-free low-smoke flame retardant are added before the fire-resistant cable model. Before the cable model, add WDZA-, WDZB-, WDZC-, WDZD-, halogen-free low-smoke flame-retardant and fire-resistant place to get the model before adding WDZAN-, WDZBN-, WDZBN-, WDZDN-.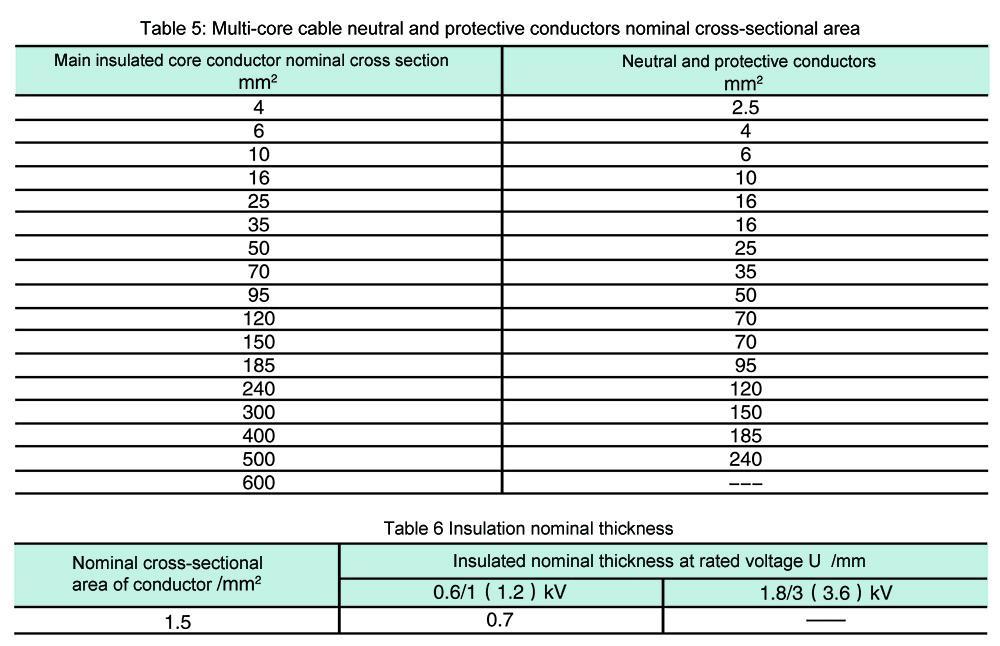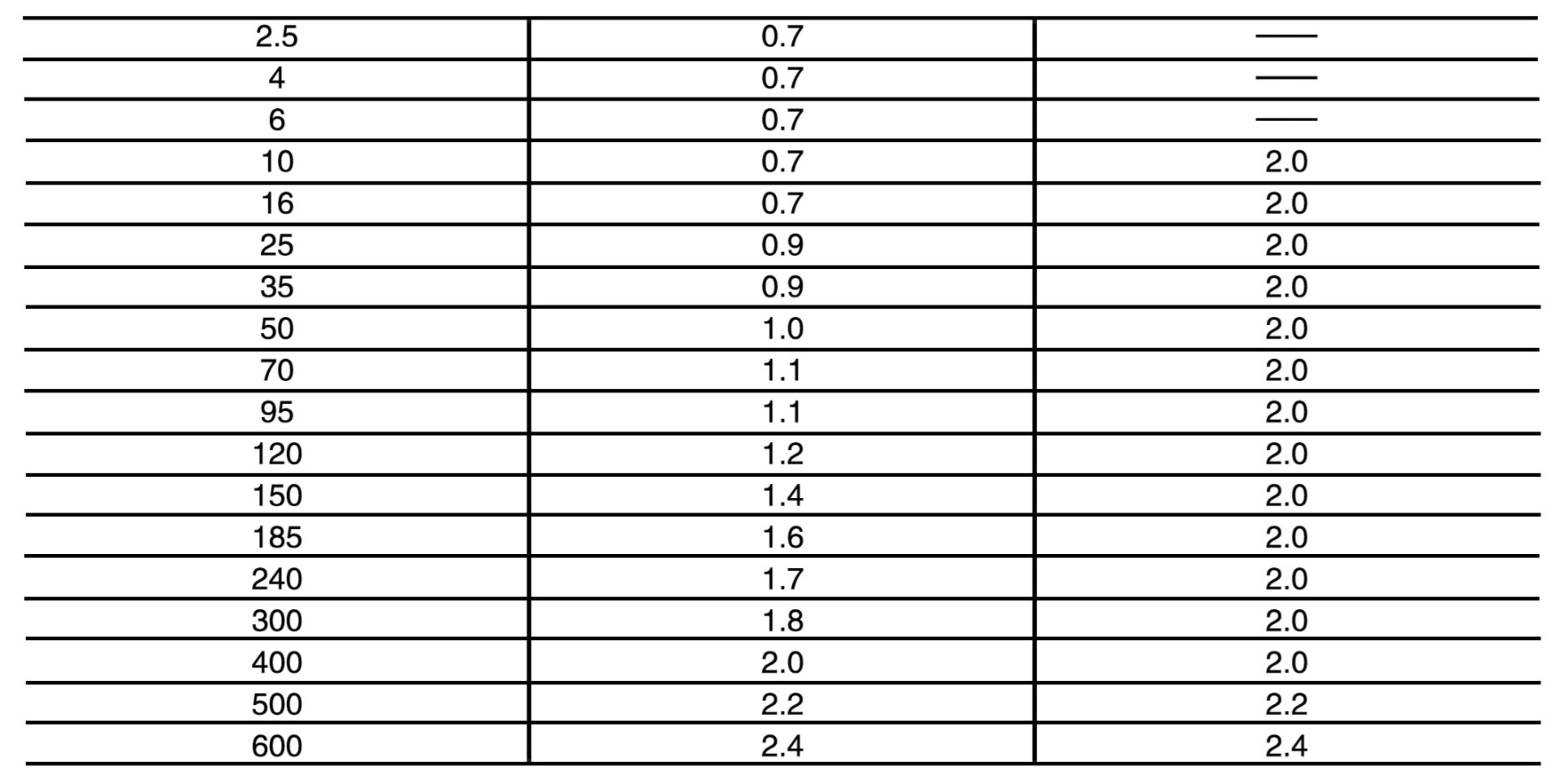 product structure
1. Conductor
The conductor shall comply with the first or second metallized or unplated annealed copper conductor or aluminum conductor of GB / T3956. Or the fifth bare copper conductor or metallized annealed copper conductor.
2. Refractory layer
The fire-resistant cable conductor double-layer wrapped refractory mica tape, the mica tape wrapping must be flat and tight, and no defects such as wrinkles or leakage are allowed.
3. Insulation
The insulation should be tightly packed onto the conductor and should be easily peeled off without damaging the insulator, conductor or plating. The thickness of the insulation shall comply with the requirements of Table 6.
4. Isolation sleeve (with armored cable)
It is extruded on the core with polyvinyl chloride (PVC) or polyethylene (PE).
5. Armored
The multi-core cable is made of galvanized steel strip or galvanized steel wire, and the single-core cable used for the AC circuit uses a non-magnetic metal strip or wire. The metal strip is wrapped by a double-layer gap, and the wire is twisted by multiple concentrics.
Note: A large number of facts have proved that cables are used when a single-core cable with a special structure armor (such as a magnetic isolation structure with copper wire added) is used in the AC circuit.
The current carrying capacity of the heating conductor is greatly reduced, so it is not recommended.
6. Outer sheath
It is extruded on armor, insulation or cable core with ST2 type PVC sheath or SY7 type polyethylene (PE) sheathing material.
7. Finished cable logo
The outer sheath surface of the finished cable is printed with a continuous mark of the name, model, rated voltage, number of cores, nominal cross section and number of meters.
---